As previously noted, Captools/net uses a web browser for controlling many of its functions. This has a two fold purpose. First, it permits us to evolve these functions over time to contain new features without requiring any updates to the desktop application to implement these features. Secondly, this approach allows these functions to be run from a remote computer without requiring that computer to contain an installation of the Captools/net desktop application.
Browser from Desktop
Many Captools/net browser based functions are accessed from desktop program simply by clicking on the menu commands. Most complex functions, such as data interfaces, security management and downloads, and reports employ the web browser to form the end user interface dialog.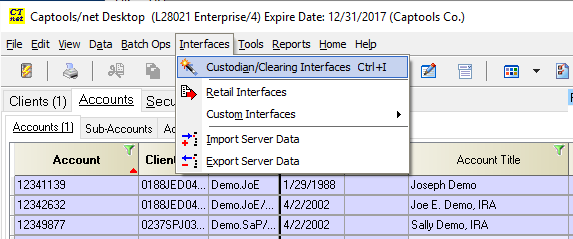 In this example, selecting the custodian/clearing interface function opens the browsers with a web page containing the controls necessary to perform that function, e.g.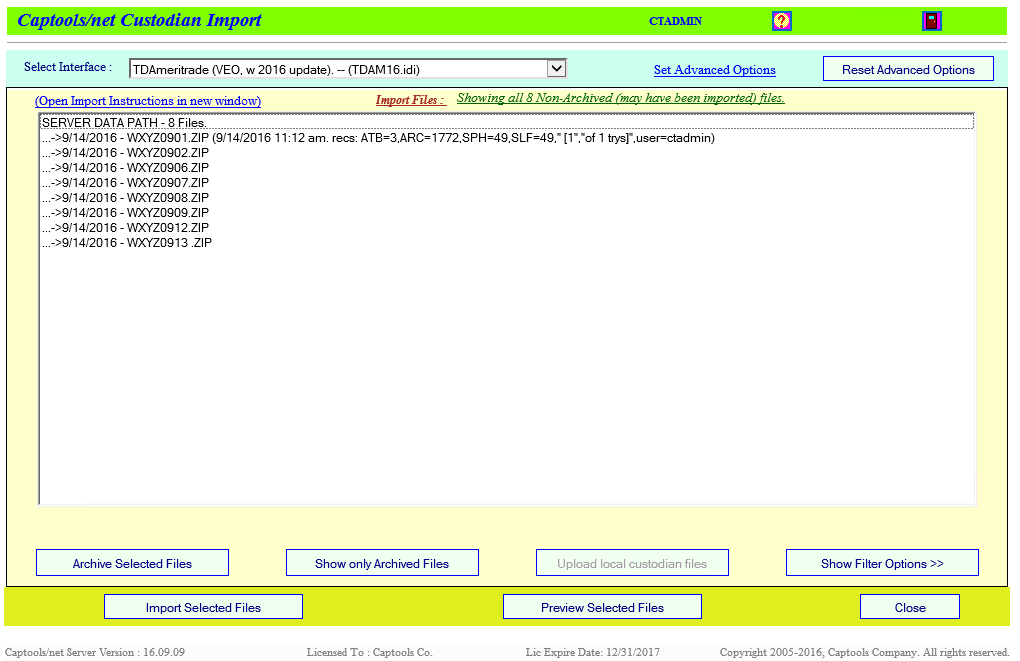 Other Captools/net browser-based functions are accessed from the "Tools", "Reports" and "Home" submenus discussed later.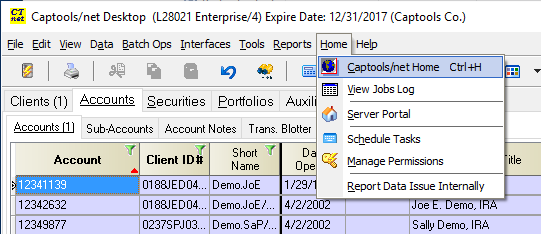 The "Home" submenu, shown above, provides access to the "Captools/net Home" web page, and other functions discussed in the CT/Net Home topic. The other items on the Home submenu, i.e. "View Jobs Logs", "Server Portal", "Schedule Tasks", "Manage Permissions" and "Report Data Issues Internally" are direct links to items also contained on the "Captools/net Home" browser page.