The Captools/net Home Page can be accessed directly from your browser without going through the Captools/net Desktop program. If the Captools/net server is on the same local area network as your browser, you enter the name of your Captools/net server ("ctnet-1" in example below) followed by "/CTWebscripts". This produces the Captools/net Server Home Portal page: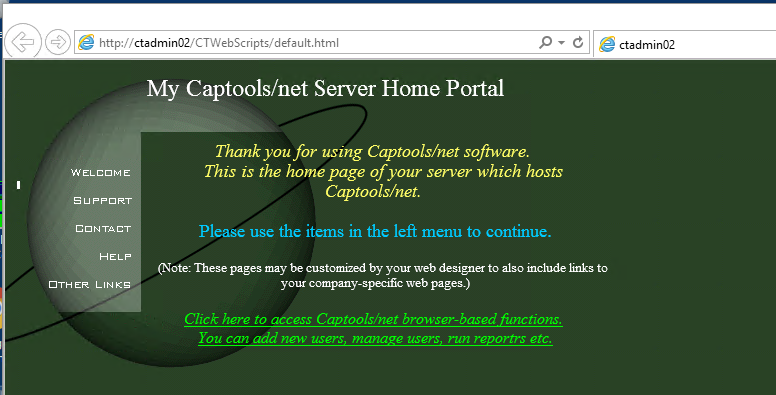 If you are accessing from outside your local area network, you will use an address similar to "www.ctnet-1.mycompany.com", assuming that your Captools/net server has been externally exposed to the internet. See the topic Remote Access for further details on this.
To access the Captools/net browser based functions, click on the "Access Captools/net browser-based functions" link in the above page. This will prompt you to log-in as follows:

Enter your assigned User Id and password, check the Remember Password option and then click the Login button to get the Captools/net "Home" browser based menu: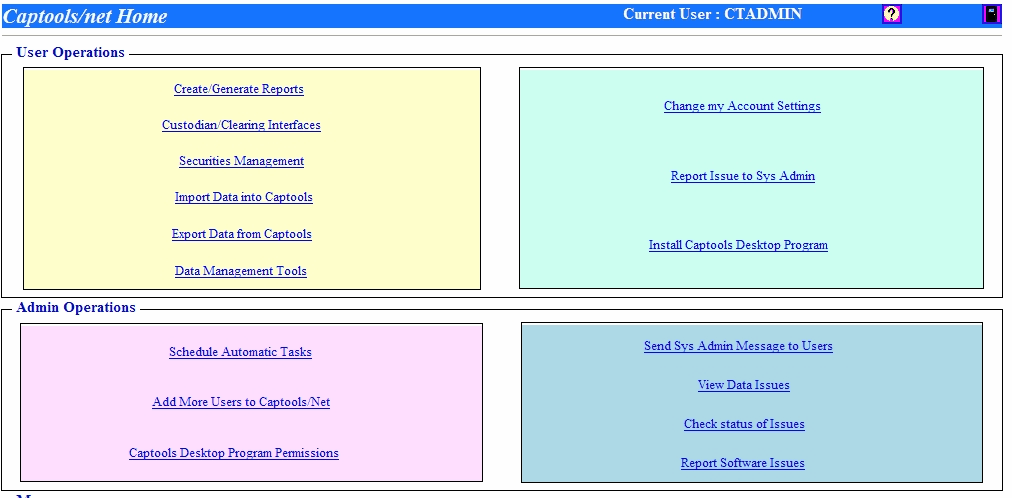 See the topic CT/Net Home for more details on these functions.