If you are installing Captools/net on a Windows Server machine, you will need to execute a "Role Addition" to make it an "Application Server". This is done as follows:
1) Go to the Window "Control Panel" and select "Programs and Features". On this panel, click on "Turn Windows Features on or off" as shown below.

2) This will take you to the "Server Manager" panel. On this panel, select "Roles" (at the left), then click on "Add Roles" on the right as shown below.

3) On the "Select Server Roles" panel, click on "Application Server" as shown here. (Do not click on Web Server IIS, as this will be dealt with via Captools/net installation scripting).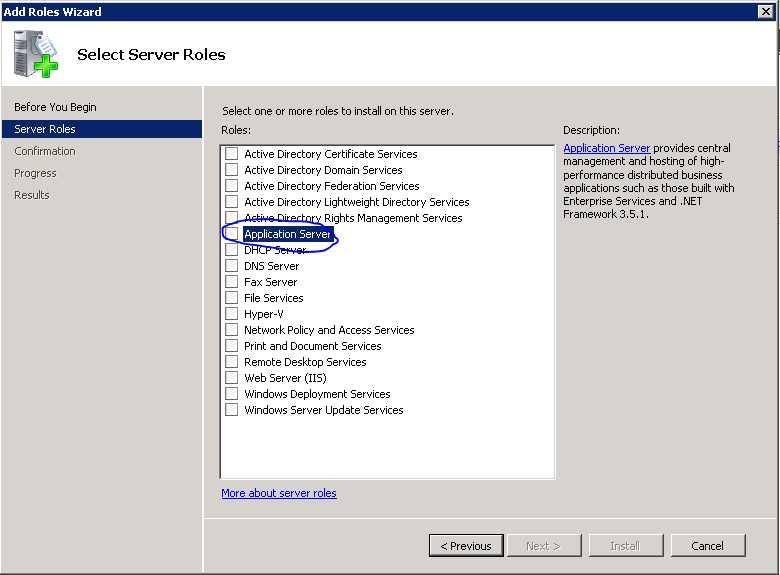 4) Upon clicking upon the "Application Server" you will see the following panel. Click on "Add Required Features".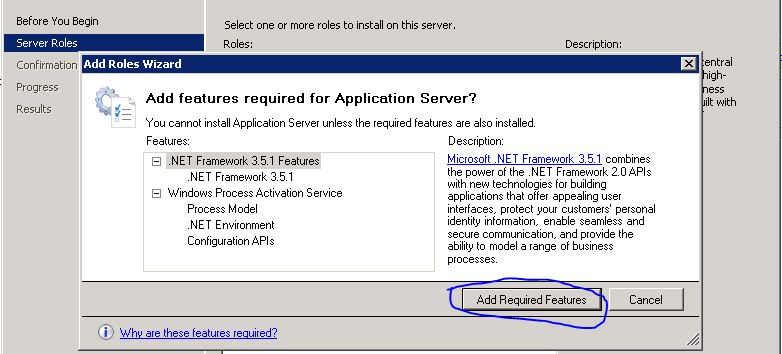 5) Check the ".NET Framework" option (the .NET framework is required for SQL Server 2008/later) and click "Next" (do not check on "Web Server").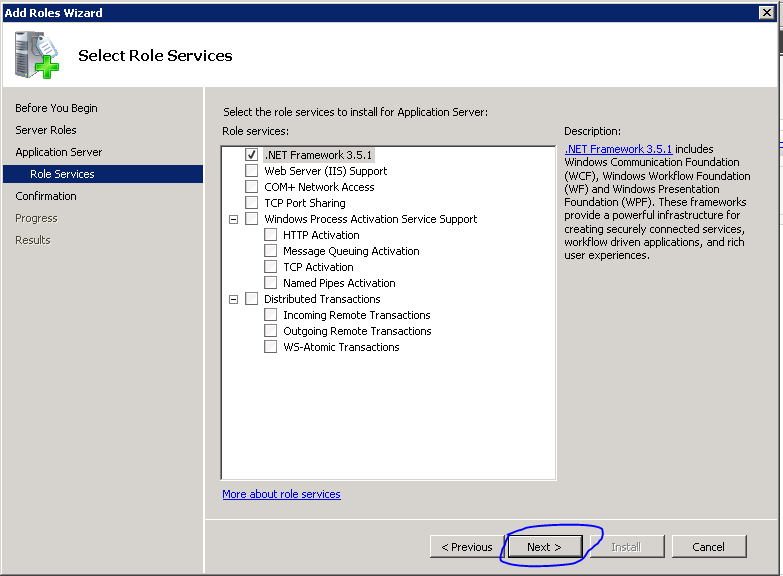 6) Click "Install" to finish the install.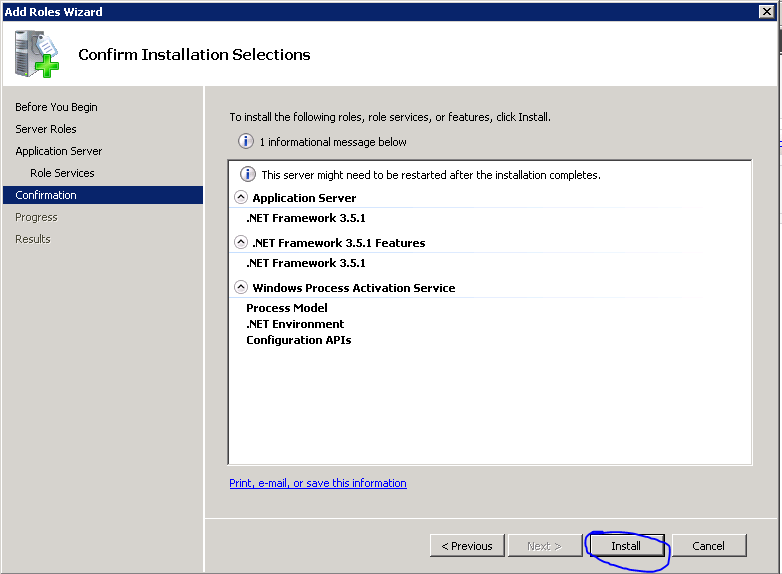 Return to the Captools/net Installation process and proceed to the next step.