If you are managing multiple related accounts (e.g. with a common Tax Id or Family), you may find it desirable to combine data from these accounts into a single report. This can be done by using the Reports Grouping control in the account record, appearing on the "Reports" tab in the Clients/Account edit dialog: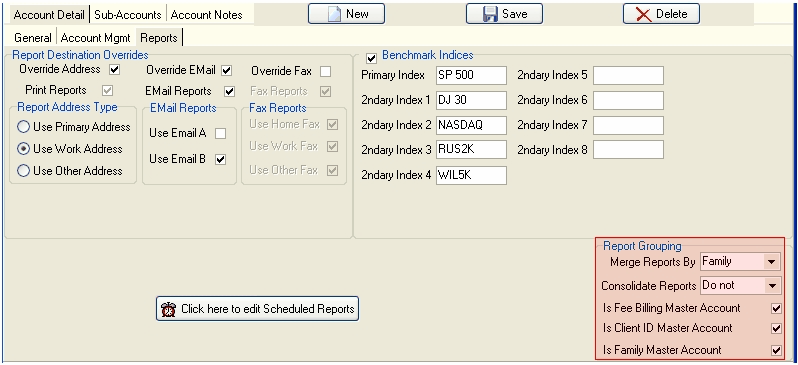 This control permits you to specify that reports involving this account contain data merged from other accounts with the merge criteria that you specify. In the example below, you are specifying that data from accounts bearing the same Family identifier as the current account be merged into any report containing this account's data. However, please note that in order for the data merger to occur, those other accounts will likewise need to have the same merger criterion set in their account record.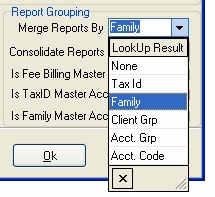 If reports are specified to be merged, the Report Grouping controls further allow you to specify one account as the "Master" account for purpose of determining what information is to be printed in the report header fields, e.g. address or account numbers. A separate master account can be specified for billing type reports because usually it is desirable to specify a taxable account for deduction of billing fees.