Following re-installation of Captools/net you encounter a "Could Not Connect to Captools Server" error similar to as follows, when you attempt to log into the Captools/net Desktop: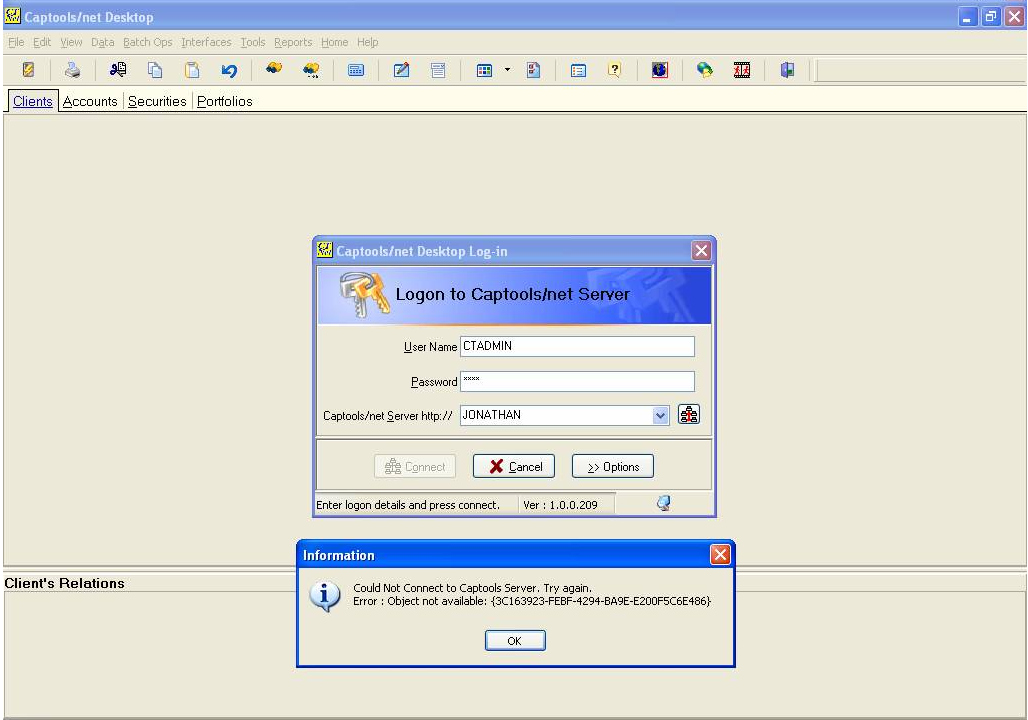 There are other variations of the above message as follows:
1) "Access is Denied"
2) "Could Not Convert Variant of Type..."
These may arise from a faulty IIS setup, the IIS not running or DCOM permissions not having been successfully set by the scripts that run during installation. (possibly the result of the computer needing to be rebooted after Uninstalling Captools/net prior to re-installing it)
Since this error arose most likely due to the failure of one or more scripts to execute, possibly due to blockage by security software or timing issues, resolution may require manual setting of IIS and/or DCOM settings. You may need assistance from Captools Co. support for this.
One other possible solution to this is to Un-register and then Re-Register Captools/net Services using the Captools/net Server Control Panel "Services/Advanced" command.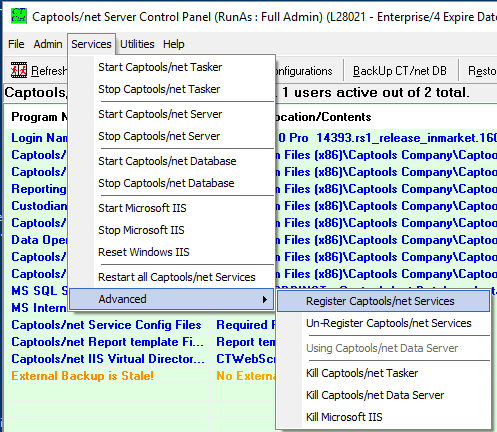 After performing the Re-register, you will need to perform the "Utilities/Windows Configuration/Set DCOM Permissions Automatically": (DCOM now deprecated)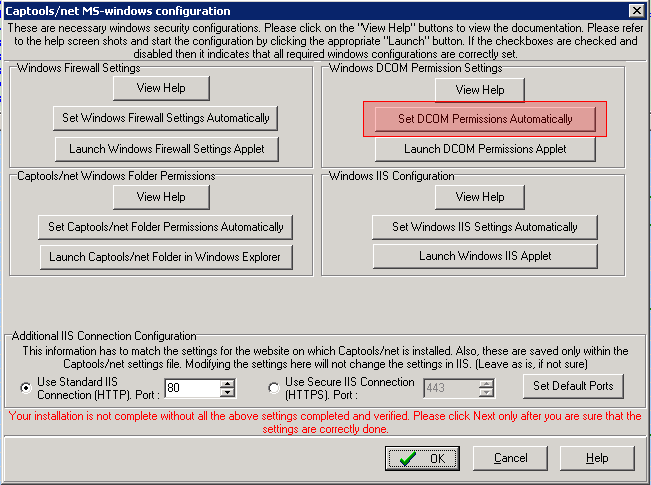 Wait about 60 seconds after running this command, then exit this dialog using the "Cancel" button. You should now be able log into the Captools/net Desktop.